OUR MISSION
As a preservation institution, the South Shore Line Museum Project conserves the tangible heritage of the railroad: equipment, parts and supplies, archives, and infrastructure. As a cultural resource, it documents and interprets how the South Shore Line was a product of, and then helped shaped, the social, cultural, economic, and lived lives of the region it served. As an educational resource, it is committed to its role as a place of learning at all grade levels and in conventional and unconventional settings.
The South Shore Line Museum is not a conventional railroad museum. We strive to find new ways for visitors and participants to use the railroad to open conversations with the past and the many ways they gain meaningful insight and understanding. The project will be thematically similar to the Cable Cars of San Francisco and the St. Charles Streetcars in New Orleans.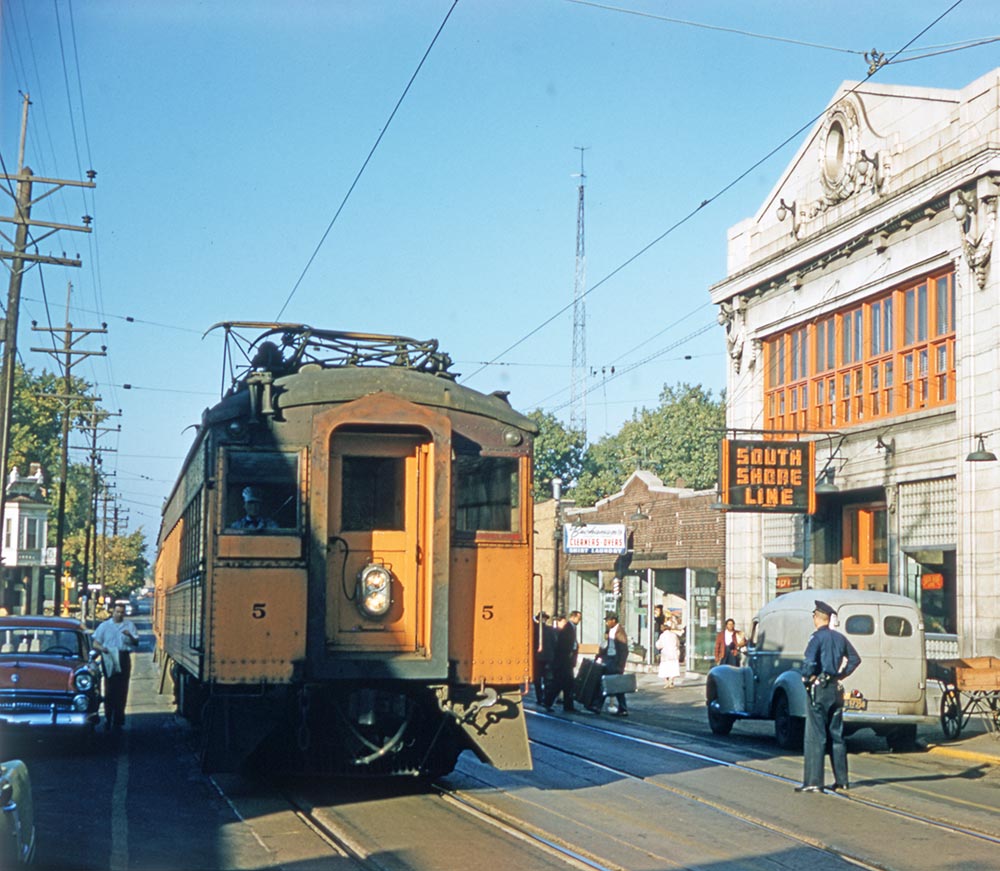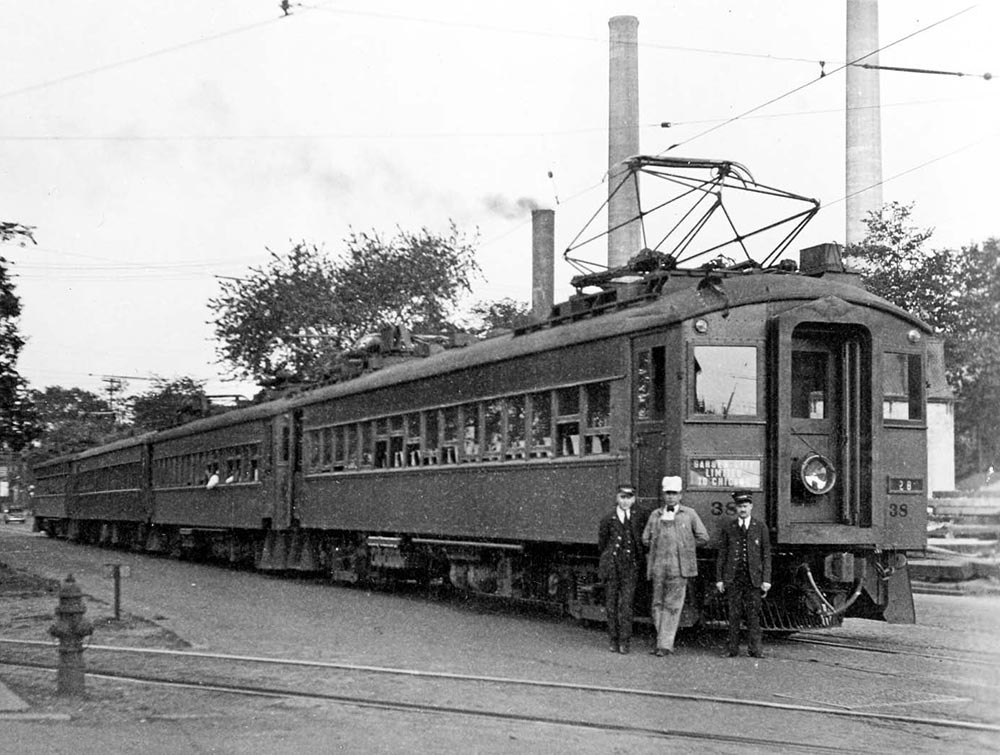 OUR VISION
Railroads in general and the South Shore Line Railroad in particular, do not create tangible goods. They move people and things from one place to another—one of the most fleeting and ephemeral activities known to man. Transportation cannot be banked, stored, or recycled.
It is, however, essential to modern life and progress, and the comfort and prosperity that has defined America for the last two centuries.
It is vital, alive, and relatable. The South Shore Line transported people to different places through changing times. (over the course of century) The South Shore Line Museum likewise strives to transport people to different places, times, and realities. The SSLMP invites them to experience the journey through a variety of means and in in ways they find most rewarding and meaningful. The SSLMP's primary objective is to create new memories, rekindle old ones, make connections and to provide opportunities to engage (with) the history of  the South Shore Line in ways that might prove most enlightening and useful.
The SSLMP does so using original South Shore Line equipment, authentic railroad experiences and environments in addition to newer technologies like virtual reality, simulation and every tool available to contemporary museum practice.
Our vision is to use the South Shore Line railroad as a portal for the exploration of history, technology, culture, and the evolution of life in Northwest Indiana.
OUR TEAM
MARK PETRAKIS
After a 20 year theater career in New York, Chicago, Los Angeles, Seattle and the Bay Area, Petrakis ultimately succumbed to the promise of interactive media in the late 1980s.
His first set of websites in 1994, "SF TeleCircus," featured the first web presence for arts groups like the Residents, Burning Man and other notable Bay Area arts organizations. 27 years later, his most recent web development project is this one.
Along the way, he worked at the Institute for the Future for 10 years producing client conferences, tours and directing research presenters.
As a user experience (UX) designer, he worked as a consultant to a variety of large corps and orgs, including Ameritech, Apple Computer, Electric Minds, Ariba, the U.N.'s World Heritage Organization, the Robert Wood Johnson Foundation, The Jewish Museum of Philadelphia, the California Endowment, TechTV and The Disney Corporation.
He rode the SSL many many times to go visit his parents and is happy to be on board its virtual reincarnation.
DAVID REARICK
Dave Rearick began sailing at age 12 on the family Sunfish along the southern shores of Lake Michigan.
Decades of sailing culminated years later on October 2, 2013, when Dave departed from Newport, Rhode Island on a single-handed sailing circumnavigation of the globe, aboard the Class40 racer, Bodacious Dream. He returned to Newport Harbor on June 14, 2014, with stories to tell. Those stories and much more are contained in his exciting biography "Spirit of a Dream."
Dave is a true competitor and has won many races, awards and held records including the single-handed Mackinac race from Chicago to Mackinac Island, as well as the Solo Super Mac – a single-handed race from Pt. Huron, Michigan, to Chicago.
He is also a committed educator passionately devoted to introducing young people to the ways of the seas and of sailing.
Dave grew up very near to the SSL and hopes the SSSLMP will provide another great learning experience for adventurous minds.
JOHN HANKEY
John Hankey is an independent scholar, curator, historian and railroader. A native of Baltimore, he served the B&O Railroad in a variety of capacities including company historian, locomotive engineer and Curator of the B&O Railroad Museum. He holds a BS from the John Hopkins University, an MA as a Hagley Fellow at the University of Delaware and did further graduate study at the University of Chicago. He retains current qualifications as a locomotive engineer and conductor, and is an adjunct professor in the University of Nebraska-Omaha Department of History.
Hankey also is curator of the Western Maryland Scenic Railroad, a major heritage and economic development railroad operation in Maryland. He is a frequent contributor to Trains Magazine and other publications. Hankey currently serves as a consultant to railroads, railroad museums and historic preservation projects throughout the United States.
JAMES W. LILLY
James W. "Jim" Lilly has 30+ years of experience in rail heritage excursion operations and passenger rail car restoration, preservation, and maintenance. He is a project manager and currently the Chief Mechanical Officer of the National Railway Historical Society, Washington, D.C. Chapter, Inc. He leads the operation and maintenance of the Amtrak qualified 1923 sleeper-lounge-buffet Pullman Dover Harbor. He also manages two 1949 Budd built coaches, the Franklin Inn and the Collinsville Inn which he helped save from the scrapper's torch and then later led their restoration and return to main line rails. He is the author of several articles on railroad history and a book, has appeared in several professionally produced videos including "Pullman: America's Hotel on Wheels", created several rail heritage related web sites, and consulted on several rail history-oriented projects including one for the National Geographic Society. Jim holds a Bachelor's Degree from Clemson University and Master's Degrees from Johns Hopkins University and the National Defense University.