We're Exempt!
We are excited to announce that we have been determined to be exempt from federal taxation under section 501(c)(3) of the Internal Revenue Code. But why does this really matter to those of you who follow the work of the South Shore Line Museum Project?
Exempt status matters because your donations to the South Shore Line Museum project are now tax-deductible. You can choose to help fund car restorations, website maintenance, or museum site improvements. Our current funding needs include completing the restoration of car #73.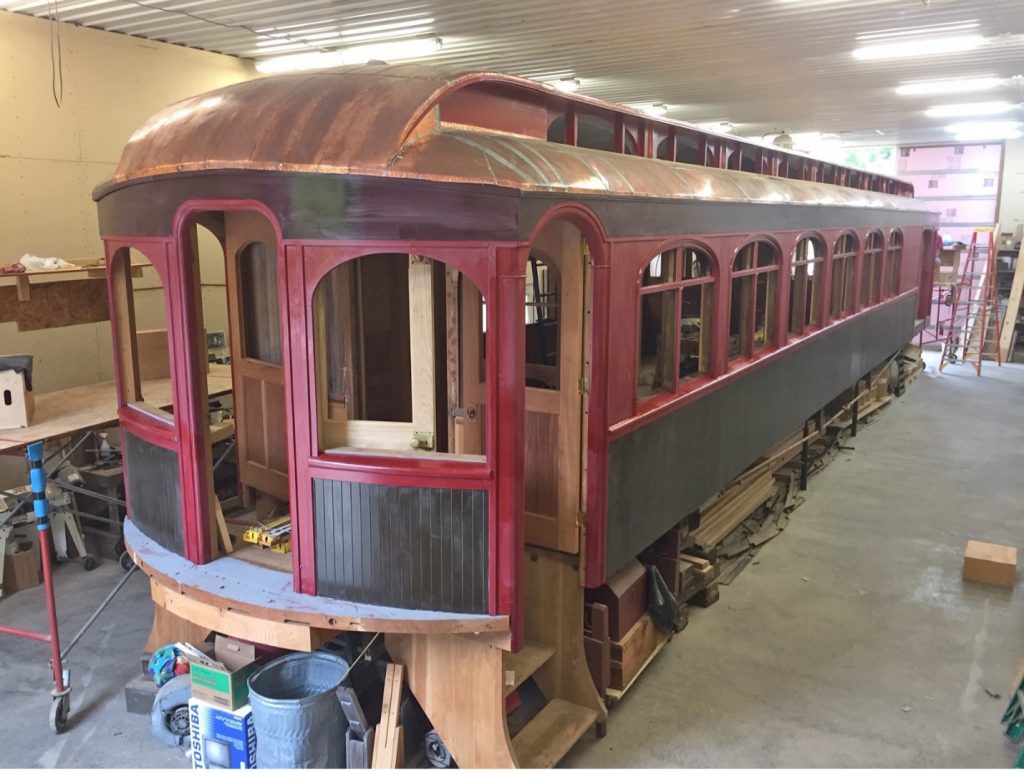 Car #73 of The Chicago, Lake Shore and South Bend Railway is approximately 90% complete. New seats have been made and are ready for upholstery and installation. New baggage doors are ready for finish and installation. The seam soldering of the copper roof is nearly complete. Over $700,000 has been spent on the restoration of car #73, the last wood car from the last electric interurban. SSLMP needs only $350,000 to complete the job and get car running once more.
Project funding does have a real impact: Consider where we began on car #73.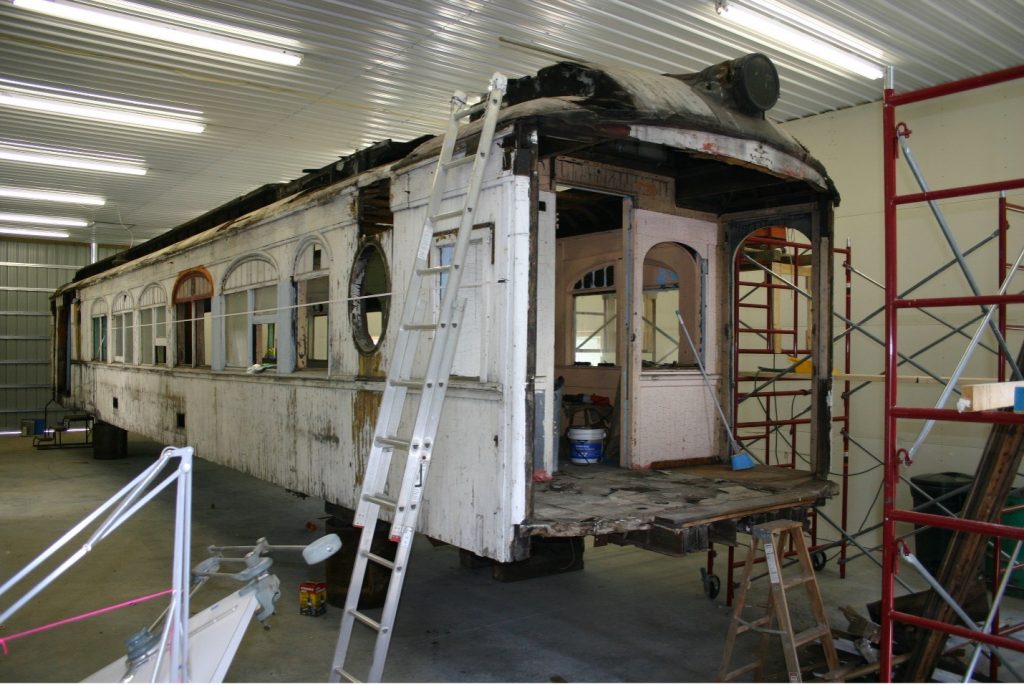 This is where we began.
Since we started on car #73, we have also acquired many needed parts for the restoration including many correct items. The correct parts include the air brake compressor (including a spare), the group switch (which controls car acceleration), the motorman's controller, the truck castings, and the seat bases (we made new seat cushions and backs). Adlake of Elkhart, Indiana, made us new baggage racks and match strikers. We have mechanical and motor equipment that we stripped off scrapped South Shore Line stretched cars to complete car #73 in operating condition.
Your donation can help us finish car #73. Our objective is to have car #73 ready to run for the 100th anniversary of the purchase of the South Shore Lines by Samuel Insull on 29 June 2025.
There are a couple of things to remember. First, small dollar donations really do add up; donations of any size are appreciated. Second, when donating to a specific South Shore Line Museum Project cause, please let us know to which project you are restricting your funds. In subsequent posts we will detail other objectives in our strategic plan.