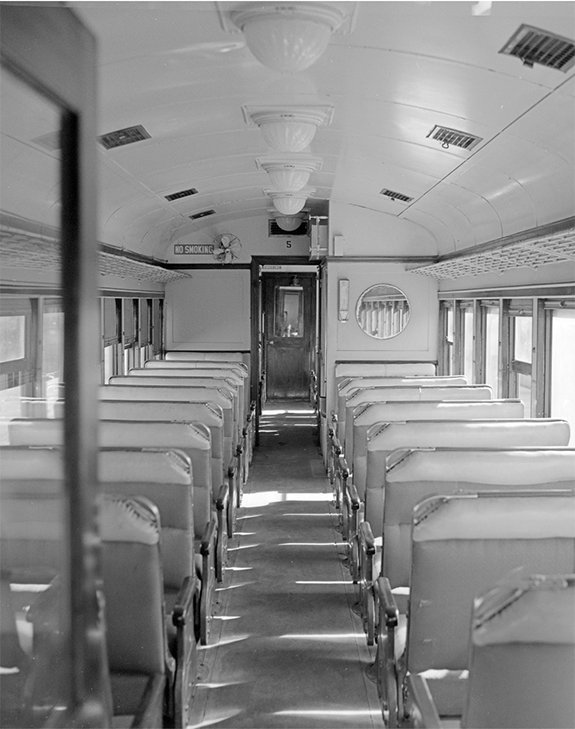 In three weeks, the folks who mourn the loss of the North Shore Line will mark the 60th anniversary of the end of interurban service from Chicago to Milwaukee. But here in Indiana, we should mark the 40th anniversary of the end of the most visible reminders of the Insull era on the South Shore Line – our interurban. For forty years ago today, on 31 December 1982, the last of the "short" cars came out of service.
South Shore Line car #5, summer 1982. The authentic interurban experience lingered until the last day of 1982 when all the remaining short cars made their last runs from Chicago to South Bend. (Photographer Credit: Bob Harris).
Some six weeks earlier, on 19 November, motorman Ed Hedstrom made his last run with the vintage cars. Ed had run South Shore Line interurban trains since 1939. Ed's dad had started as a motorman at predecessor to the South Shore Line in 1921. After running the new NICTD cars for two more weeks, Ed retired. The cultural connections that the South Shore Line had to the late 1920s were ebbing away in late 1982.
Ed Hedstrom claimed that he had run everything that had ever run on the South Shore Line. When Ed started on the South Shore Line in 1939, there was still one wood car from 1908 – line car 1101 – and he ran that. Ed ran the 1920s steel cars until the last day that they were assigned to his run on 19 November 1982 (left). Ed ran the stainless-steel cars for two weeks until his retirement on 3 December 1982 (right). (Photographer credit for two images: Bob Harris).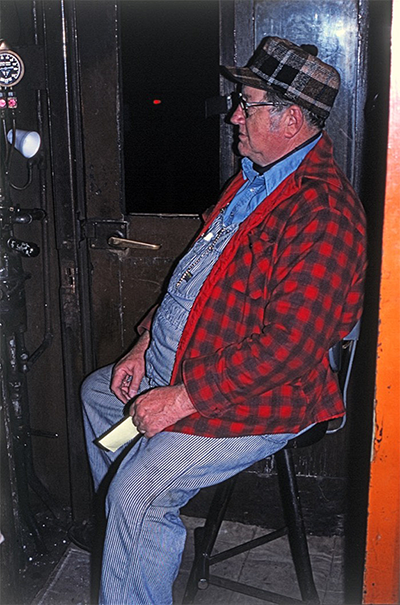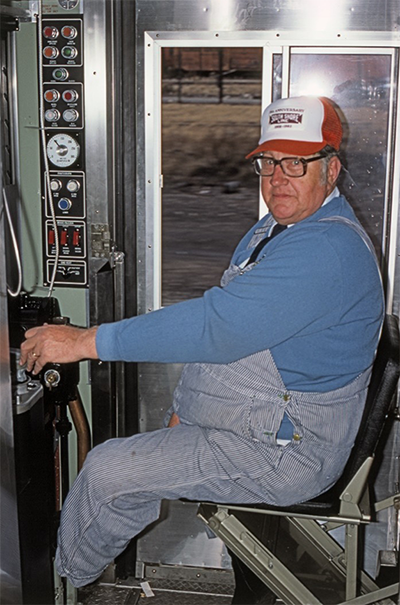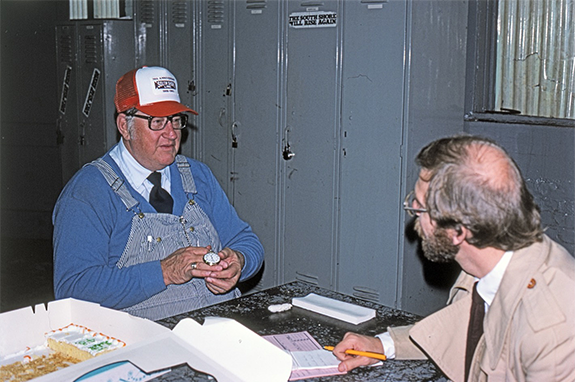 If you remember the South Shore Line of old, when iron men ran steel cars through all the wild weather that Northwest Indiana has to offer, and when the South Shore Line meant what it said on the cover of the employee timetables – Courtesy and Efficient Service Always – you should go out and celebrate as we all did at Ed's retirement party 40 years ago – with cake!
Newsworthy: Tim Zorn of the Gary Post-Tribune interviews Ed at his retirement celebration in the trainmen's room at Michigan City. There were three retirement cakes and two reporters on hand for the celebration of Ed's 43 years at the South Shore Line, 3 December 1982. (Photographer credit: Bob Harris).